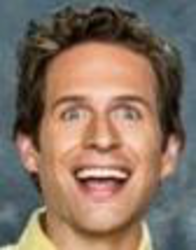 Metekillot is from Jeffersonville, Indiana, United States.
Seventeen Answers
How many slices of pizza are you capable of eating in one sitting?
Yes
Which would be harder for you to give up: coffee or alcohol?
I don't like either but I like being drunk.
If you could break any world record which one would it be?
Nazis killed
What two languages would you like to be fluent in?
Spanish and Arabic
Describe the worst haircut you've ever had.
The one I have now
What is the strangest thing you've ever eaten?
Milk and pudding on pizza as a dare
If you could master one musical instrument, what would it be?
Computer
If you could trade lives with anyone for a day who would it be and why?
i don't want anyone else's life, i want mine to be better
How would you describe yourself in three words?
bitch ass whiteboy
If it were possible, would you live on the moon?
Depends on the number of sexy people there
Whats your favorite viral YouTube video?
https://www.youtube.com/watch?v=y877Rm2vnRs
What was your first CD and when did you get it?
Good Charlotte, when I was about 9
Have you ever pooped your pants? (not including when you were a baby)
no
Who is the most famous person you have ever met?
The guys from Duck Dynasty on accident
What is your guilty pleasure?
Cheesy action flicks
If you could rid the world of one disease what would it be?
humanity
Have you ever been scared enough to wet your pants?
undefined