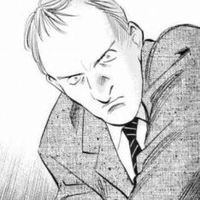 Tomadu is from Clarksville, Tennessee, United States.
Five Answers
Would you rather be a hobbit or an elf for 24 hours?
Even though elves are a bit too posh for my taste, I don't think I could handle having feet as large and grotesque as a hobbits. Also, they party too much. I'd rather be wise, ageless, and free of illness.
If you were in the circus what kind of performer would you be? (Clown, tight-rope walker, etc)
The Human Cannonball.
If you had to read an entire encyclopedia, which letter would you choose?
I'd pick H.. that is.. if H was for Herodotus's The Histories and not the H volume of some set of overpriced hogwash. At least with Herodotus, I get cities made of gold and lots of bloody familial melodrama.
Would you become a professional bank robber if you knew you would never get caught?
For sure. All about dat scrilla.
What scene from a non-horror movie scared you as a child?
When they first introduce the robots in Short-Circuit... before Johnny 5 gains his personality and they're eyes go red while they blew up stuff with their laser cannons. It was a bit terrifying.