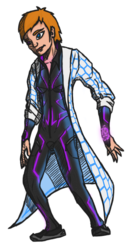 WHYTENINJA96 is from Motherwell, Scotland, United Kingdom.
Ten Answers
If you could rid the world of one disease what would it be?
Cystic Fibrosis
What is the funniest movie you have ever seen?
Probably Jackass 3, Not sure why I laughed so hard at that film but damn I almost coughed up a lung.
Have you thrown up in a car?
undefined
If you were offered the position of mayor of your city, would you take it?
God no, Too much responsibility.
What fashion trend do you wish would go away?
Anything after the 1980s.
If you could have one superpower, what would it be and why?
Probably the power to absorb knowledge through touch at will.
Who would you hate to see naked?
Rude.
How many slices of pizza are you capable of eating in one sitting?
42, No more no less.
Do you believe in Bigfoot?
May he rest in peace.
If money were no object, where in the world would you choose to live?
Either Texas or In a house built into a mountain in the North of Scotland