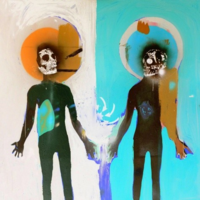 adn is from glasgow, glasgow again, United Kingdom.
Six Answers
If it were possible, would you live on the moon?
fuck that
Who is your favorite cartoon character? Why?
ed from ed edd n eddy
Would you go streaking across a football field during a game for a million dollars knowing theres a 50/50 chance youll get arrested for indecent exposure?
aye
What is the weirdest scar you have and how did you get it?
i panned my scalp against a bathroom cupboard
If you found out you were the direct descendant of a king or queen, would that boost your self esteem or have no affect on you at all?
nah
Would you become a professional bank robber if you knew you would never get caught?
aye