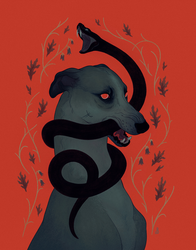 electriclemon is from Portland, Oregon, United States.
Twenty Answers
How many slices of pizza are you capable of eating in one sitting?
6
Whats the weirdest dream youve ever had?
Dreams about the stocks.
Describe the worst haircut you've ever had.
A haircut at a NEX done by a lady that barely spoke English.
If you had to choose to live without one of your five senses, which one would you give up?
Scent
What would you do if you were the lone survivor of a plane crash?
Gather supplies from the crash and build a shelter then inventory the supplies and find ways to ask for help like smoke.
If you could master one musical instrument, what would it be?
Bass
On a scale from 1-10 whats the highest level of pain youve ever been in?
10
Whats the dumbest thing youve ever cried about?
A girl.
If you could be on the cover of any magazine which one would you choose?
Cigar Aficionado
Have you ever been scared enough to wet your pants?
No
If you could bring one fictional character to life, who would it be?
My dad.
What bad habit do you have that you know you need to break, but dont really want to?
Smoke too much weed.
What insect do you wish would completely go extinct?
Fruit flies
Do you believe in Bigfoot?
Yeah, sure.
Have you ever pooped your pants? (not including when you were a baby)
Yes.
If you could break any world record which one would it be?
Sickest beat.
What is your guilty pleasure?
fancy cheese
Would you rather be a hobbit or an elf for 24 hours?
Hobbit; they get two breakfasts.