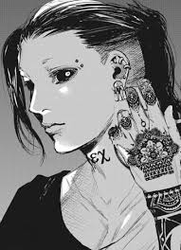 ghoulgodxd is from Tampa, Fl, United States.
Twenty Answers
What kind of phone was your first cell phone?
nokia 8210
Whats your least favorite fast food restaurant?
McDonalds
If someone wrote a biography about you, what do you think the title should be?
Memento Mori
What are two things you would do if you woke up to find yourself completely invisible?
Make people think they're having auditory hallucination. Fuck with a Grub Hub delivery driver
What was your favorite color or Crayola crayon growing up?
Maroon
What famous historical figure would like to fight?
Napoleon
If you were offered the position of mayor of your city, would you take it?
Maybe
Describe the worst haircut you've ever had.
completely shaved
Whats the wildest thing youve ever done in a hotel room?
Speedball
Have you ever pooped your pants? (not including when you were a baby)
Yes when i was 8
What's the worst thing you ever did as a child and what was your punishment?
Bashed my cousins head into the stairs during a fight. No punishment.
What bad habit do you have that you know you need to break, but dont really want to?
Smoking
What is your guilty pleasure?
Donuts
Whats the worst job you've ever had?
Customer service at Walmart
Which Disney princess do you find to be the most attractive?
Elsa
If you could get away with a crime, would you? If yes, what would it be?
Drugs
If you could choose your age forever, what age would you choose and why?
22
What is the weirdest scar you have and how did you get it?
Scar over my left lung. I got it doing BMX.
Have you ever saved someones life?
Yes
Who was your first celebrity crush?
Dont remember.